Welcome
Byrd Accounting has been a part of the Winter Garden business community for 20 years. We live and work here. Our key to success is providing you with the best in personalized service from our staff of seasoned professionals.
We're here year-round to meet your needs. We don't just set-up shop during the tax season. And when you need to talk to someone, give us a call; you'll find the same helpful staff in August as you did in February. Now try that with a software package.​
​
We are a small office that's big on knowledge and experience. Even though we have years of experience, tax codes are constantly changing, so we invest in yearly training to keep all our staff current. After all you are counting on us to do it right.
Tax Preparation & Planning
Effective tax preparation and planning can help you to minimize your future tax liability. We can help you proactively manage both your personal and your business tax issues, including understanding how upcoming business opportunities impact your tax status and vice versa. Not all tax planning opportunities are readily apparent. By having us on your team, you are more likely to benefit from those opportunities. We understand how the latest federal, state and local tax legislation and other developments affect you and your business and we are constantly identifying new ways to reduce federal, state or local tax liabilities.
Retirement Planning
Retirement planning is critical in these uncertain times. Whether you are developing a retirement plan for yourself or choosing a retirement plan to offer to your employees, we can help you evaluate the available options. Our focus is on helping you to make the choice that is most appropriate for your own financial situation. If you are choosing a retirement plan for your business, we will base our recommendations on the unique characteristics of your business and your employee population, as well as the legal and compliance issues related to each type of plan.
Bookkeeping/Write-Up
If your business does not currently have accounting staff or if your business is outgrowing its current bookkeeping system, we can provide comprehensive bookkeeping and write-up services to ensure the smooth operation of the financial side of your business. As your business needs grow and change, we can provide input and planning assistance to make sure your accounting and financial systems keep pace with your business needs.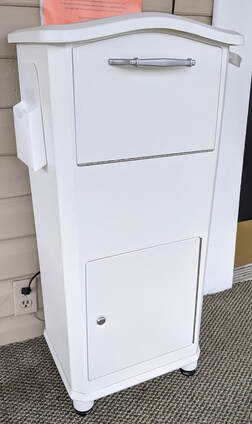 Safe and Secure No-contact Tax Preparation is now available to save you time!
Our office now has fully contactless tax preparation services available. When you book your appointment online, you will receive an email link to your personal secure portal to upload your tax related documents or simply contact our office for your link. After your documents are received, we will contact you when your return is complete! If you prefer to drop off hard copies of your tax-related documents, we have a contactless, secure 24-hour drop box located on our porch.
Our office can even schedule a video conference to review your tax return to save you travel time.
Click here to book your tax appointment now.
Please remember to include your Annual Client Information Form with your paperwork
Send a message
Send a message
Secure Client Portal Login
Where's My Refund
Sign up for our Tax Newsletter