Our Historic Home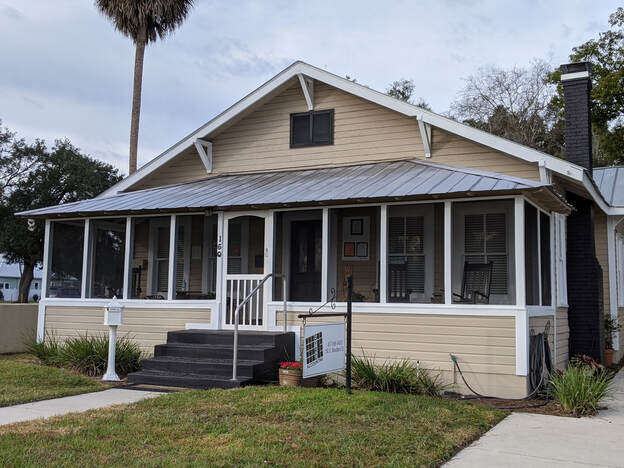 "Winter Garden honoree draws rich portrait of home town" reads a December 16th, 2007 article in the Orlando Sentinel. The article is about a Winter Garden resident, Rod Reeves, who has sketched much of the Winter Garden area.
Mr. Reeves is a well-loved ambassador for the City of Winter Garden. He is a lifetime resident of the area and knows much of the history. The home he grew up in is in fact our office at 150 S Woodland Street. His parents owned the home from 1940 to 1963. The family we purchased the building from was the next owner and now it is our business location.
With the renovation we worked hard to keep most of the character and charm of the building. We added parking behind the building for three places, and a wheelchair ramp. Additional parking is available across the street, at the Community Health Center Inc and the public lot at the corner of Plant and Woodland.
---
Tax Preparers
Amanda Daluga, EA
Tax Preparer
Email: amanda@byrdaccounting.biz
Specializing in: 1040, Small Business, Corporations, LLC, Trusts, Estates, Exempt
Sabrina Barber​, CPA (CA)
Tax Preparer
Email: sbarber@byrdaccounting.biz
Specializing in: 1040, Small Business, Corporations, LLC, Trusts, Estates
Wendy Byrd
Tax Preparer
Email: wbyrd@byrdaccounting.biz

Dominic Daluga
Tax Preparer
Email: dominic@byrdaccounting.biz

Breanna O'Shields
Tax Preparer
Email: breanna@Byrdaccounting.biz